"Handmade Jewelry and Things....."

Amelia Originals 

Designs by...Amelia Heisey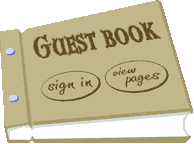 Welcome to Amelia Originals where unique, one of a kind, handmade jewelry for the person with a flair for fashion exists. This unique twist on tradition, results in the creation of a wearable art gallery. My wearable art gallery consists of necklaces, earrings, bracelets, rings, pendants and pins. Each piece is designed utilizing the influence of all things growing in nature.

 Each design is carefully constructed using many varied materials and techniques. Most of my pieces are constructed utilizing tarnish resistant copper and silver craft wire. But special order pieces may be done with .925 sterling and natural copper. These creations are enhanced with a variety of natural semi-precious gemstones, Swarovski Crystals, Czech glass beads, pearls as well as imitation gem stones and acrylic beads. My favorite techniques are all things wire such as weaving and wrapping with Japanese Kumihimo bead weaving/braiding thrown into the mix. Not to mention simple Chainmaille. My signature pieces are floral in nature with emphasis on the art elements of line and movement.  

My creative process is extremely organic and fluid which grows with the ebbs and tides of how line and movement naturally co-exists in that of a flowing river or stream. I start with an idea that evolves into the finished piece. Sometimes it only takes a couple of hours. Then other times the process can take days. What that original plan of the mind changes and becomes something totally different. One may have heard the phrase that "It ain't over until it's over." Therefore, Amelia Originals Designs are "done when they are done".  

NOTE: 

 Most jewelry photographs are clickable.